Hi, Mums! As promised in the last post (definition of CEO and SEO), today I am giving you the basics of SEO and how to improve your website ranking.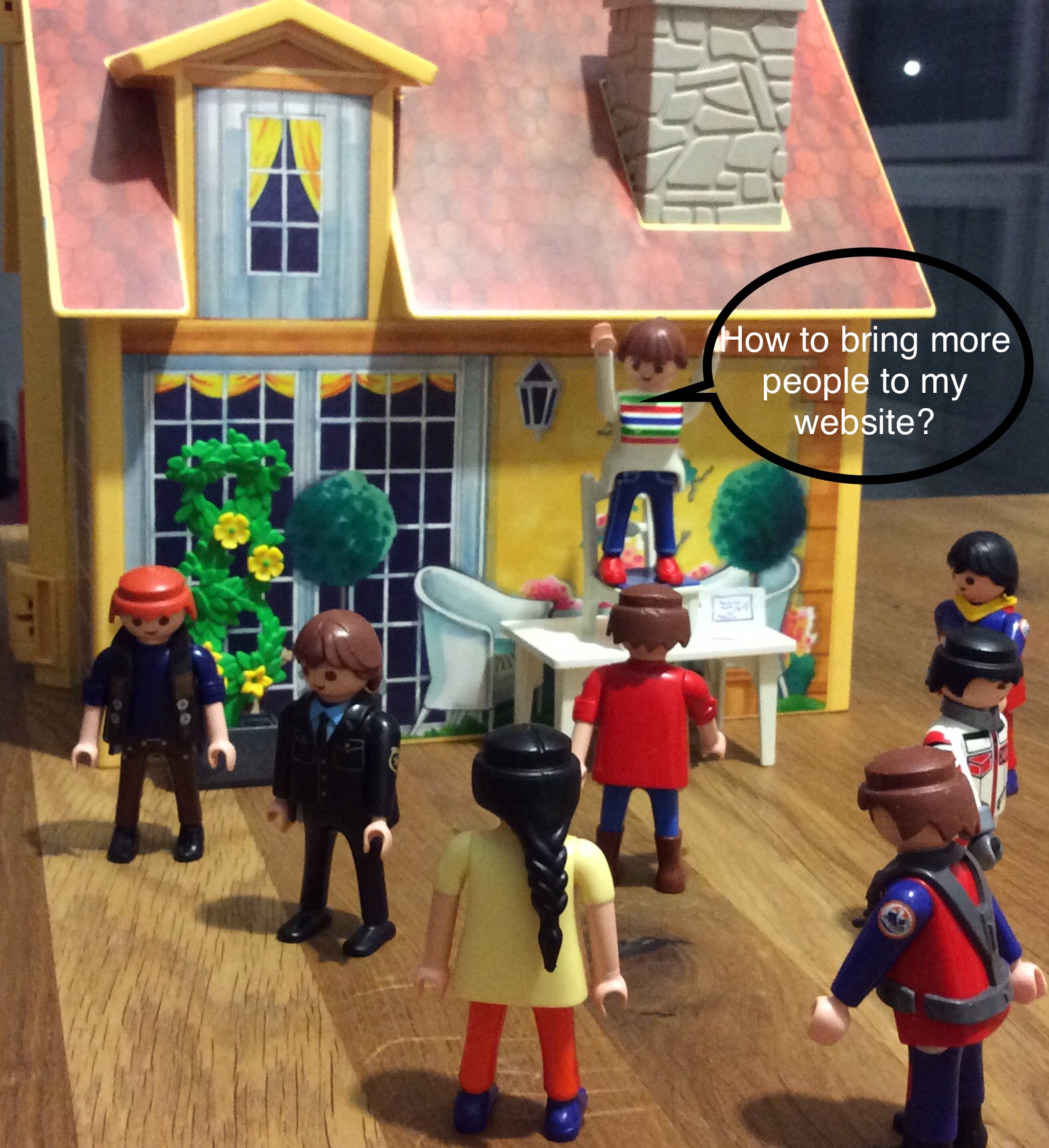 As I told you in that post, there are two SEO techniques (Black Hat and White Hat). I will only focus in the White Hat techniques, once they are in accordance with the law and the good practices.
White Hat SEO
On-page techniques = related to the website content
Off-page techniques = content marketing and social media
Let's deepen each one of these techniques.
On-page techniques
These techniques imply that you focus on your content, which includes:
keywords
a website with a good design
valuable and unique content, with quality
no grammatical errors
no plagiarism
1) Keywords
This is one of the most impactful for ranking improvement.
You should always write your article around a certain keyword. It is a must to use the keywords in the title, in the first paragraph, preferably in the last paragraph and with a density of 0,5 to 2 percent in the whole article (including at least once in the headings).
It means that, if you write an article with 500 words you can use that keyword between 2,5 and 10 times in the whole article. If you use it more times it can be bad for the ranking too.
Always use it in the URL of your article and in the meta description.
2) Website with a good design
This one is very connected with the good user experience you provide your readers
not have many ads;
easy navigation system;
ease of access to all the pages and posts;
use a proper font, easy to read like Times New Roman or Arial and with a size not too big neither too small;
provide a good reading experience (small paragraphs with 3 to 4 lines maximum)
flexible design, easy to read in the several kinds of devices (laptop, tablet, phone);
have the main pages that make the website look professional (see my post about this: about me page, disclaimer page, privacy policy page, contact page). If you do not have these pages, it will affect your SEO ranking considerably. You can even be refused for advertisement.
Say no to content barriers (pop-ups, overlays, interstitials…)
3) Good content; no grammatical errors; no plagiarism
Content is the king!
To be more successful you should write something that is not already available on the Internet. If it is not possible, then find a unique niche, to make it rank higher in search engines.
Always write an original article, free of plagiarism.
Never write an article with less than 400 words. Is not good for ranking.
Write something that provides value to the reader and makes him/her want to read more.
The article must inform people, have quality, be genuine (= valuable content).
Use internal links (links on a page or website that lead to another page or post on the same website). They not only tell your readers about other posts on your website, which are relevant to the current post but they also transmit search engines that you are providing a rich user experience. Insert the internal link manually, in order to target keywords. Plugins do not target keywords.
Write without grammatical errors. In case you are writing in English and it is not your mother tongue, I recommend you Grammarly (I am using it and it is really helpful).
Off-page techniques
It is a way to tell search engines what people think about your website.
It can be divided into Content Media and Social Media.
Social Media
It is the disclosure of your website on social networks like Facebook or Twitter and it has the finality to increase people participation and let them know about you.
If people know about you and start a mouth to mouth disclosure it can increase your traffic considerably.
You can use images, videos, gifs, quotes and other animations that you think can be relevant for your business and let people participate in surveys about that items. Ask questions to people to find clues about what article you can write next. Infographics also work very well.
Content Media
In this option, you divulge your website without a direct participation of people. You will be the actor, advertising your website in different ways, on other websites.
Article directories
It is very powerful to get you some quality backlinks.
In this method, you write an original article in a directory available on the internet (new, with no plagiarism) that brings a connection to one of your articles (example: you write an article in the directory about how important is to be healthy and ways to be healthy and then you make a link to your article "top 10 recipes to lose weight").
Guest blogging 
It is writing articles on other websites, with the same niche as yours (in my case I am writing for mums who are willing to become entrepreneurs, so I would write in a blog about entrepreneurship or about mothers).
Is good to make some backlinks from websites of the same niche. For that, you must contact admins of other websites and ask them permission for that. Some charge you for that.
Comments
Make comments with quality and honesty on websites from the same niche as yours and put your link in the comments you make.
Social sharing
Share your website with family and friends or colleagues. It does not increase the ranking but has some power concerning the speed your site can crawl and brings visits to your website.
There are more Seo techniques but these are the most basic mentioned in the several books and articles I have been reading.