Hi, Mums!
Today we celebrate Mum.Ceo first year !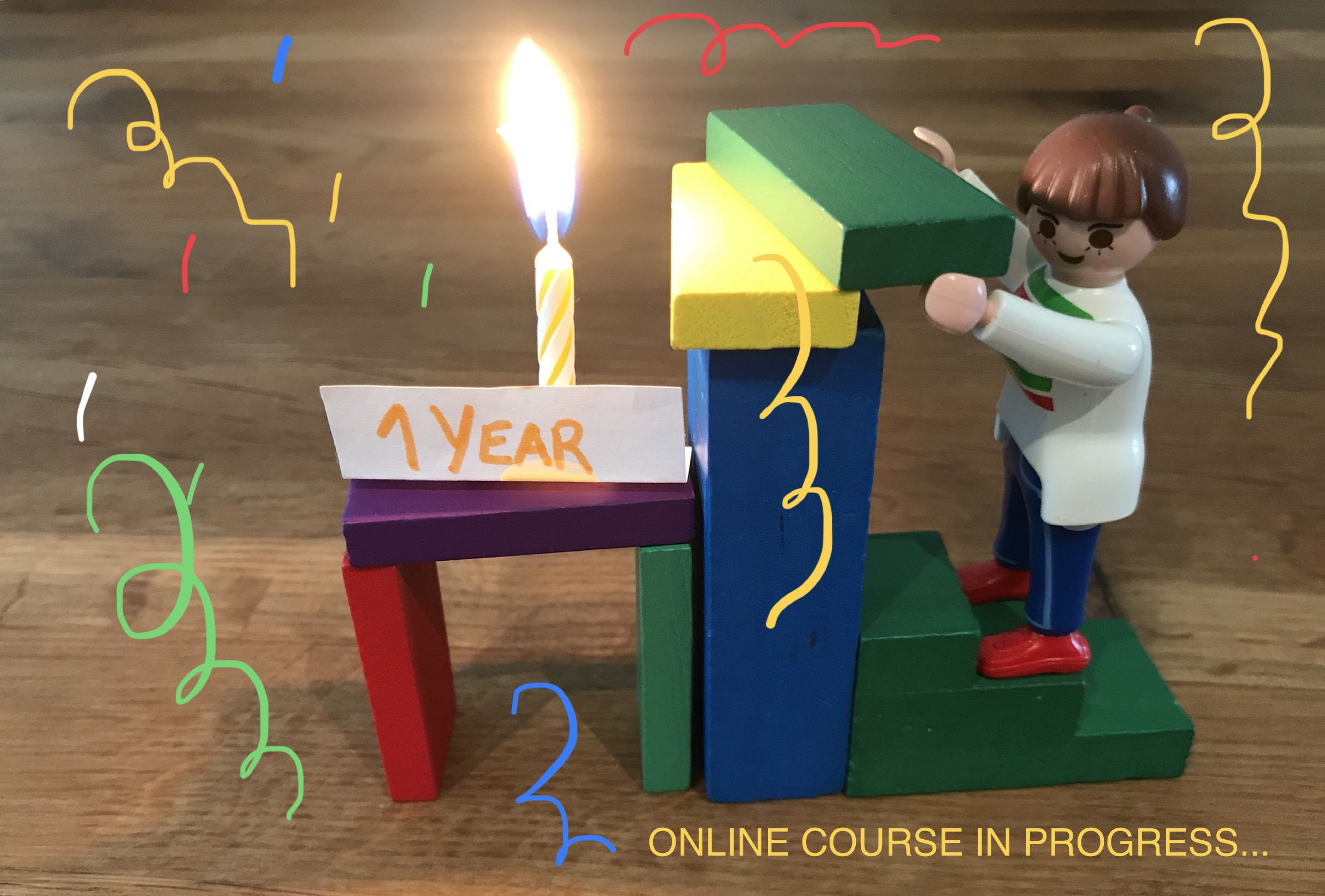 It has been a year not so consistent for Mum.Ceo but fruitful. Together we learned something and we are still in our path to succeed, because failures and errors can also be the first big step to change and improvement, isn't it?
How have you been?
I am more pregnant than I was the last time ( six months and a half already), but this absence has nothing to do with the pregnancy itself . Now I have definitely been doing something more concrete: the online course.
If you remember, in the last post I felt somehow frustrated with the unproductivity. Some posts before I also mentioned how I intended to make an online course for Udemy and maybe Teachable, but was searching for the right tools.
The good news are that I am finally in the path of productivity and also that I found the right tools and started the course, but there is still half way until it is finished. Hope I can do it before the baby is born.
Just to update you a little bit I choosed Keynote to make the slides and I am still in that part ( so many things to say…When I finish I will let you know more details about it). We also bought a recorder/microphone ( a Tascam – model and details will come in another article) and at the end will have to structure altogether: slides and voice .
The blogs have been in standby, but are not forgotten.
Let me know about you adventures and misadventures too.
Have to go for now and after finishing the course, new articles will come and writing here will be a more regular task.
Keep well, Mums!