Mums, there are many ways to earn money working online.
Some give you money faster. Others take more time but can give you more income.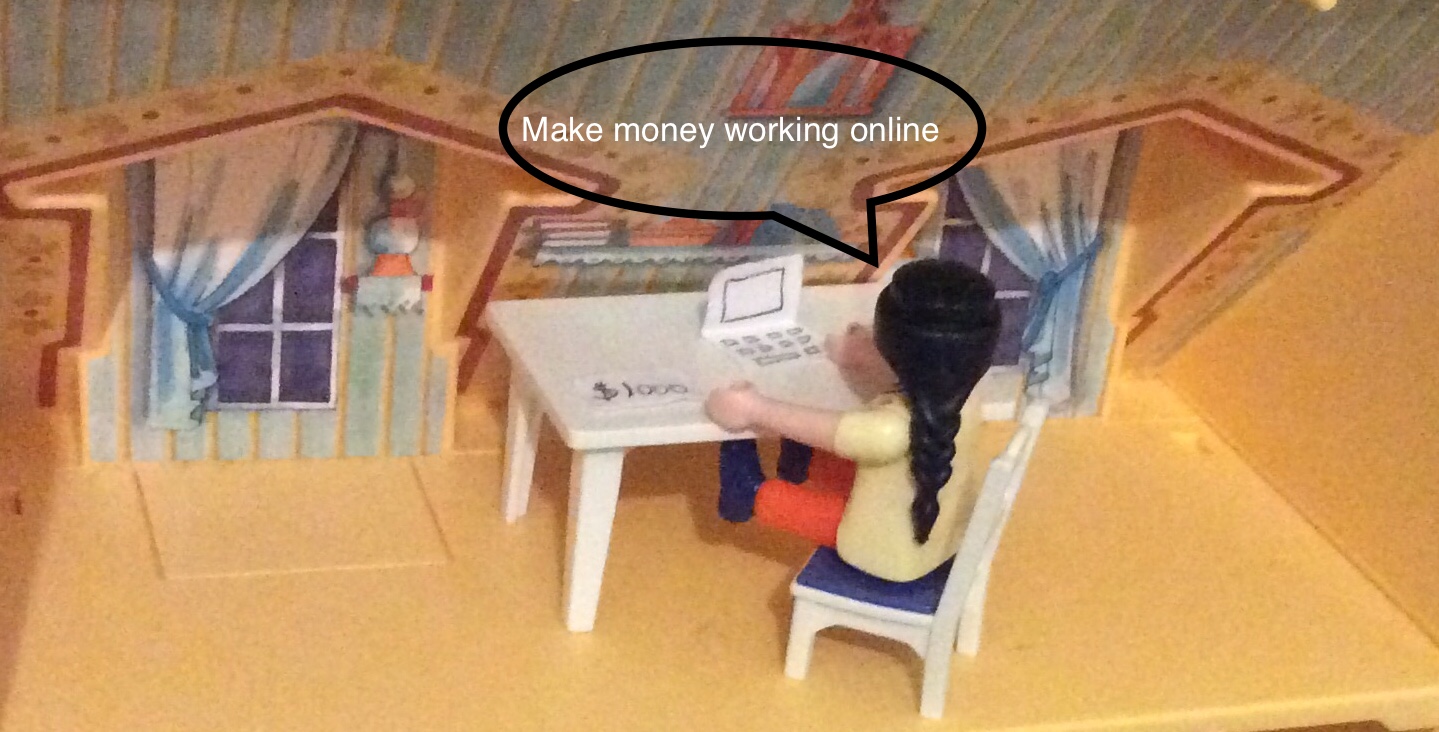 Since I started to read books and articles on this subject, I found that the Internet is definitely a world of opportunities for everyone. You do not need to be a genius. There is a place for everyone to earn money decently on the Internet, you just need motivation and action.
There are so many ways to do it, that I will have to divide this subject into several posts, once some require a more detailed approach. In this first part I will mention:
Faster Ways to Earn Money Online
Answer Surveys
This will not make you rich, but can definitely help you earning some extra income, depending on the number of surveys and the amount of time you dedicate to do it. You just have to ask answers, connected to the chosen survey.
Sites for advertising surveys:
www.bzzagent.com (this one offers you products, not money)
www.greenfieldonline.com  (in this one, every time you answer surveys, ask and answer questions considered valuable or play games, you earn points. You can receive that rewards in cash – PayPal – or exchange it for gift cards in several shops, depending on the country you are living in).
Sites that require some analytical abilities:
Paidviewpoint (It works better when you give your friend's contacts to join their website too and make surveys. Then you earn a percentage of what they make).
Join research groups or research studies
Findfocusgroups.com (just for people that lives in USA)
Human Intelligence Tasking
I just updated this post concerning this subject. When trying to apply personally to use Amazon MTurk I found that only U.S. citizens and people from India are allowed to have a bank transfer. Other people is just allowed to transfer the value earned to an Amazon Gift Card.
Amazon  Mechanical Turk  Allows you to make simple or more elaborated tasks, that machines cannot do. Some are well paid, others don't. If you are an expert in some specific area that is needed, you may have to answer some questions before being accepted. You can earn some good money, if you dedicate time and the most tasks you finish, the more you earn!
Cons – if you are not a citizen from U.S.A. or from India, you cannot be paid with a transfer of money to your account. You can just see that money in an Amazon gift card and you must declare taxes. 
I am not saying you should not pay taxes, but if you receive the money in a gift card it can be somehow unfair, because you are not given the possibility to spend that money where you want.
Write in blogs or make reviews
This implies you have some talent to write articles or analyze products, but there is a world of options to work online with this kind of job. Here are some sites:
Medium Partner Program (You can write your own stories and the more popular they are, the more you can earn. However, it is just profitable if you pay a monthly membership that costs 5 dollars).
Other sites that allow you to make money at the moment
Freelancewritinggigs.com
In most of these sites, in order to receive your income, you need a PayPal account (some allow bank transfer) and a minimum of profit (sometimes 10 dollars), once the transactions can have some costs for the ones that are paying.
Hope I have been helpful and that you can start now, enthusiastically, to increase your income or even working full-time from home.
Do not hesitate to contact me, in case you think that some of the information provided can be wrong or that I can add something else to this post.